In this article, we make a list of the best PC gaming mice of 2021. Gaming mice are an essential peripheral element for a complete video game experience. There are many reasons for choosing a gaming mouse over a traditional mouse, especially if you play certain games. The most nervous, like MOBAs, MMOs, and other FPS / TPS, indeed require your attention and concentration at all times. 
Still, nothing will bring you the efficiency, comfort, and durability of a dedicated gaming mouse. Here we present you the 9 best PC gaming mice on the market. They are very cool and mighty. They perform well for all gamers, whether you are right-handed or left-handed! With its mice, you can easily play challenging games and even do word processing! Let's start.
Palm Grip Or Claw Grip: Which Shape To Choose For Your Gaming Mouse?
Matching the palm of the hand, the index, thumb, and middle fingers should rest naturally on the areas to be clicked. But, everyone has his own style of picking up the object. 
Some want to relax the palm (Palm Grip) fully; others prefer to have only the base of the palm and the fingers curved on the buttons for more responsiveness (Claw Grip). 
Still, others hold their mice with their fingertips, but they are rarer. It's up to you to adapt the form to the way you play. Left-handers will prefer dedicated models or ambidextrous mice. Test these different shapes if you have any doubts!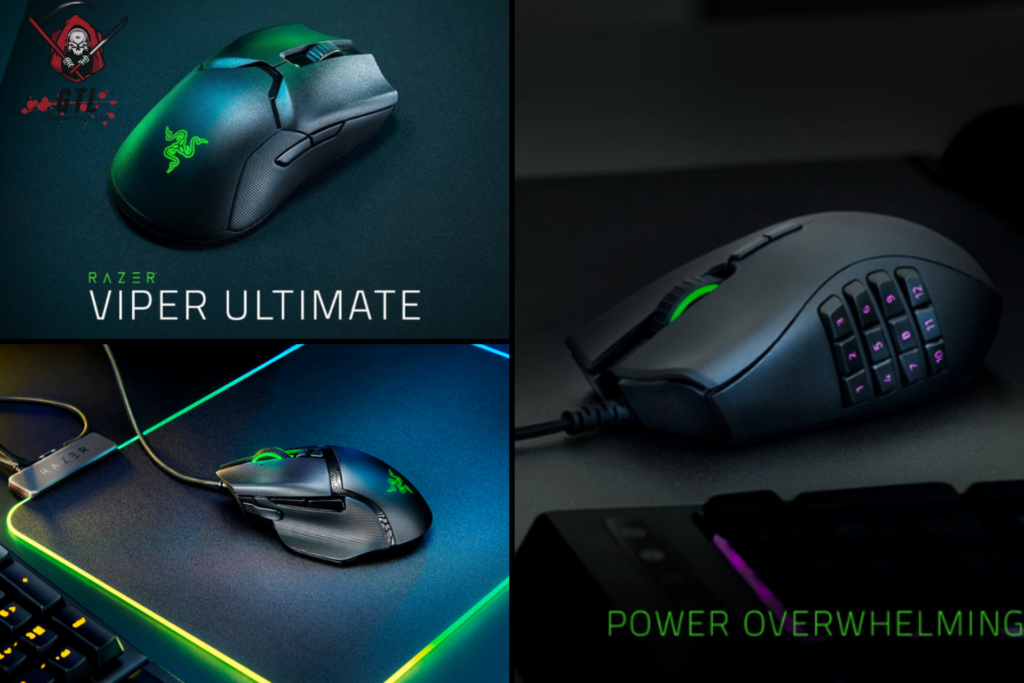 How To Choose The Best PC Gaming Mice?
Before purchasing your gaming mouse, it will be essential to determine precisely what your needs are. You will be able to study specific criteria to choose the product ideally suited to your use.
First, the criteria of the ergonomics of your mouse is a critical point to take into account. Indeed, you will have the choice between several models not all adapted to your hand. 
So, for example, you will have to study the weight of your accessory. Weight between 90 and 110 grams seems to be a good compromise. The shape and grip of your mouse are also essential points. To choose the one that suits you, you will have to try the models that interest you.
The sensitivity of the mouse is expressed in DPI. The higher this value, the faster your mouse will be to reach a point on your screen. Thus, gamers generally choose mice offering a sensitivity between 800 and 4000 DPI.
The choice of sensor for your mouse will depend on the precision you want to achieve in the movements. You will have the choice between a laser sensor and an optical sensor. A laser sensor gaming mouse will be recommended if it has high sensitivity. The optical sensor mouse will balance a low level of sensitivity.
Expressed in Hz, the polling rate (or transfer rate) of your mouse determines the reactivity of the latter. A classic mouse offers a transfer rate of 125 Hz. For a model dedicated to gaming, choose the highest possible polling rate. You will easily find mice with transfer rates of up to 1000 Hz.
Finally, you will have the choice between two mouse models: wired mice for gaming and wireless mice. The significant improvements made to the second type of mouse now allow responsiveness comparable to wire models. So you can choose one or the other depending on your preference.
The Best PC Gaming Mice In 2021-2021
Wired or wireless, right-handed or left-handed, here you will find the best PC gaming mice for your needs. Each mouse has been thoroughly vetted before making it into this top 10. Read on for a seamless list of arguably the best PC gaming mice you can buy in 2021.
This list is based on Amazon's data in studies of the best PC gaming mice used by pro gamers and computer engineers.
Let's start strong with a top-of-the-range model from the manufacturer Razer, which will speak as much for its high technical characteristics as for its high price. 
Note, however, that the wireless version represents almost 2x the price of the wired version, an exception when we know that the price differences between the two variants tend to be closer. Ultra-fast, the mouse displays a resolution of 20,000 DPI and passes through an optical sensor to carry out each command with impeccable timing. 
However, the question arises about the usefulness of such a maximum resolution, except for professional gaming and more. Note also the construction and design qualities, which give it a formidable solidity and gaming look.
Pros:
Superfast
Quality and comfortable construction
RGB effects
cons:
A somewhat incidental maximum resolution
The wireless variant is much more expensive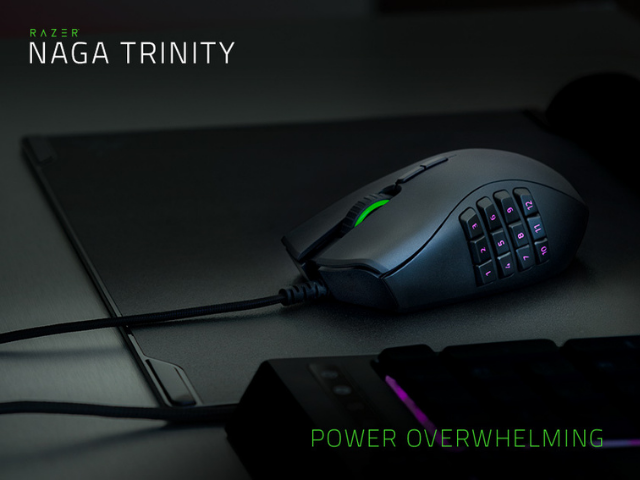 Razer offers us here a wired version, the Naga Trinity, particularly suitable for MOBA and MMO. This is immediately evident in the number of ExpressKeys: 19 programmable buttons are available via a side keypad and a wheel as well as central keys. 
Moreover, several plates are available for purchase to adapt your mouse to a particular game, such as Leagues of Legends or World of Warcraft. Note an ergonomic and comfortable design, but reserved for right-handed people. 
The in-depth configurable RGB effects allow for extreme hardware customization! Note, however, that you will indeed have to help yourself with tutorials since Synapse 3 software is, according to users, less easy to use than its predecessor.
Pros:
19 ExpressKeys with interchangeable pads
Impeccable finishes
Ergonomics and comfort
Many customization options
Cons:
A little small for big hands
Synapse 3 software is not very intuitive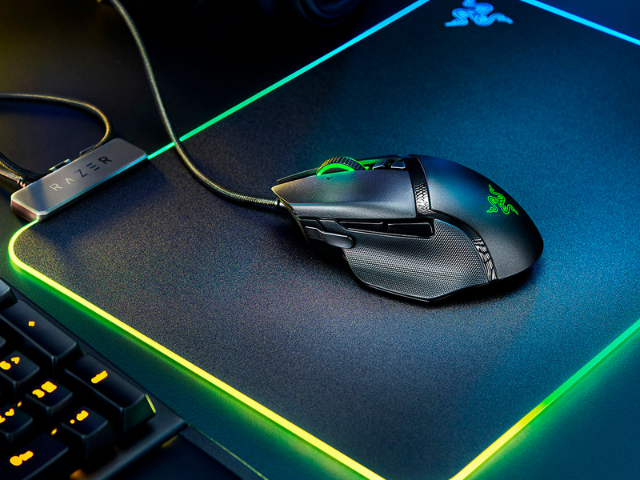 The Razer Basilisk V2 is a solid gaming mouse at a reasonable price. It's the only option if you are looking for a mid-range gaming mouse. It allows you to jump from one game to another effortlessly and with minimal latency. 
You also gain an advantage in several tough fights. Other Assets? It has 11 programmable buttons, a tactile scroll wheel with a tension button, and five different sensitivity levels. In addition, it comes equipped with the Razer Speedflex cable, which offers incredible flexibility and produces minimal drag. And, for comfort, it adapts to all palms and knuckle lengths.
Pros:
Easy to customize with Razer Synapse
Comfortable design
Cons:
A bit expensive
Limited onboard memory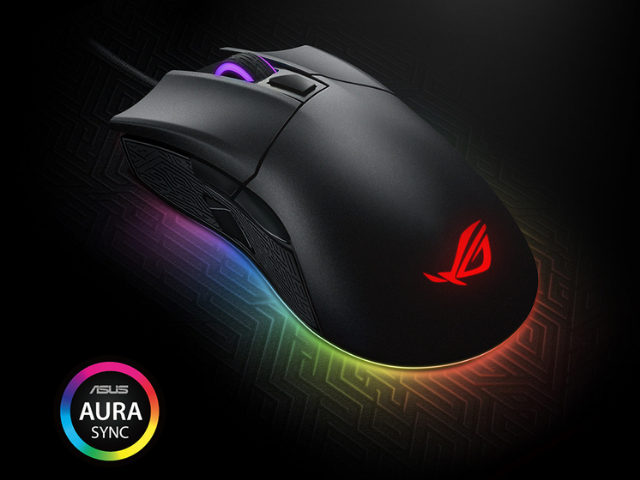 Eye-catching and desirable, there's no doubt as to why the Asus ROG Gladius II is a little more expensive than other gaming mice in the same class. 
This mouse has everything gamers look for with its interchangeable buttons, a clickable scroll wheel, and a sensitivity switch. There is even RGB lighting from top to bottom for an extension of its already very accomplished customization. 
While it doesn't feature the interchangeable weights that many others have in the same price range, everything else is nice and good to take. Better suited for FPS (First Person Shooter) than MMOs, the high DPI rate and 50g acceleration make the Asus ROG Gladius a gem, despite the lack of certain features that some cheaper mice have.
Pros:
Good sensations
Robust design
Cons:
Expensive
Some missing features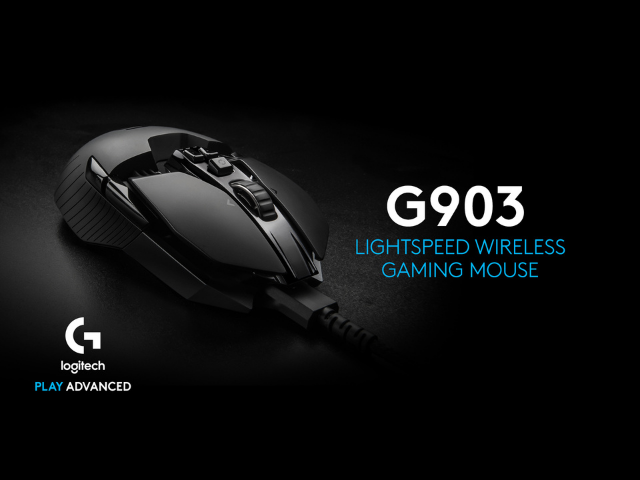 Let's continue on the road of the best pc gaming mice: Logitech, which perpetuates the choice of a design inspired by traditional office mice but nevertheless deploying incredible ergonomics here. 
In addition to being easier to handle, it offers absolute comfort for left-handed and right-handed people. At this price point, we clearly appreciate its impressive speed, well helped by the optical sensor, and the quality of mechanical construction, offering precision and intensity with each click. 
A few criticisms are surfacing, with some users noting that the dedicated sensitivity change button – located under the mouse – is not the most intuitive.
Pros:
Ergonomic and comfortable
Fast
Aesthetic and efficient design
For wireless, significant autonomy
Cons:
The location of the button to set the sensitivity
Some rare wireless disconnections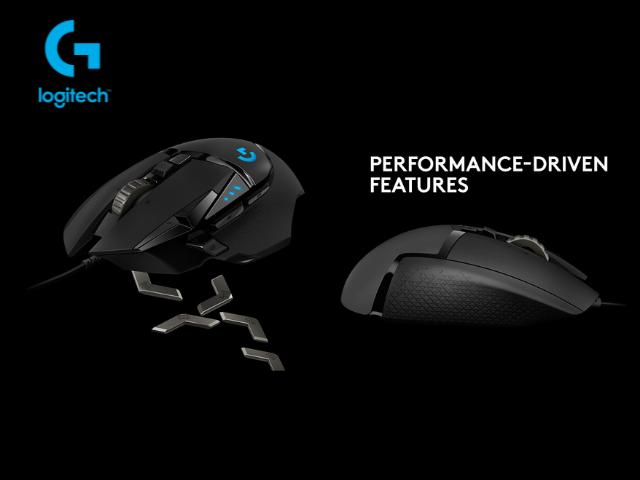 After the MMO and MOBAs, let's go back to the more classic game, although Logitech innovates in the sense that it adopts – for once! – the typical style of gaming mice. And it must be said that it does it well, both for aesthetics and for ergonomics, the grip proving to be excellent and comfortable, including for long hours of gaming sessions. 
A DPI ranges from 1 to 16,000 – more than enough outside professionals – and takes advantage of an advanced optical sensor, ensuring incredible precision. However, some users note that the design, as much as the locations of the ExpressKeys, ultimately depends on your hands. Also, if your fingers are large or have large hands, the model will not be suitable depending on how you hold the mouse. 
We may also regret a slightly pronounced weight. This last point will depend on your playing habits, knowing that you can incorporate additional weights (5 x 3.6g) to move your mouse from 121 to 139 grams.
Pros:
Good value for money
Good speed and precision
Many customization options
Durable construction
Cons:
Less suitable in palm for large hands
Relatively pronounced weight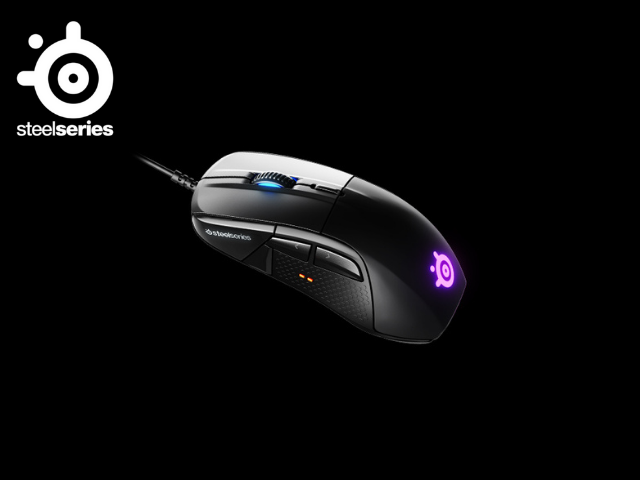 The SteelSeries brand is characterized by the design of its mice, and the Rival 710 is no exception. Entirely designed in soft-touch plastic, except on the sides, this gaming mouse is relatively long, with dimensions of 12.5cm long for the body and a width of 7.62cm. 
Weighing 135 grams, it has 7 programmable buttons using SteelSeries Engine3 software. It is equipped with a TrueMove3 12,000 CPI and 350 IPS optical sensor, designed exclusively with PixArt. A built-in OLED display allows you to customize the display, send you notifications, and give you game information. 
The vibration motor built into the mouse immerses you even more in the game and can be very interesting depending on the type portion. For example, the mouse will vibrate if you kill an enemy. It has reinforced split-trigger buttons with switches guaranteed to 60 million clicks by the manufacturer, offering you excellent durability.
Pros:
Presence of sensor and switches
Good quality
The comfort of use with its ergonomic shape
Cons:
Heavyweight
A quite important price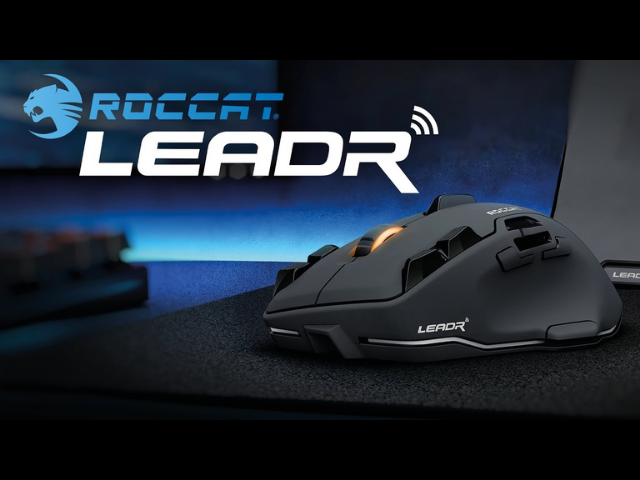 Roccat knows how to make people talk about its keyboards and mice mainly, and in place of wireless gaming mice, with the Roccat Leadr. The brand offers us a perfect shape for large hands, making it one of its faults, via its weight of 135 grams, but frankly, given the beast's size, we can be happy that she does just that. 
It has an optical sensor that is excellent in its movement tracking, which also offers a resolution of 12,000 dpi. Also, if you want to optimize the number of your commands on your mouse, know that the Leadr has no less than 14 programmable buttons, mainly thanks to the Easy-Shift [+], which is used to switch between the configuration profiles. 
A charging base is also included for a mouse that lasts about twenty hours, which is good enough but ultimately not enough compared to other products.
Pros:
Excellent optical sensor
Lots of programmable buttons
Charging base provided
Cons:
A little heavy
Slightly low autonomy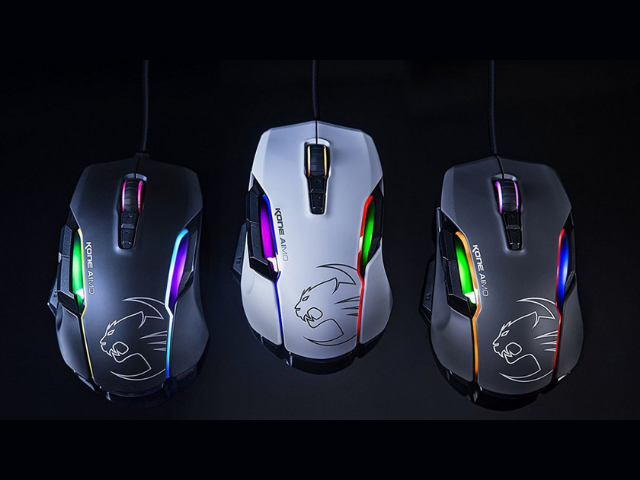 Roccat Kone AIMO is the last mouse on our list of the best PC gaming mice. Although it is less well-known than the previous manufacturers, Roccat has not finished talking about it, focusing above all on the codes typical of the gaming world. 
We, therefore, find a bulky mouse with a curved design, offering an excellent grip. The dual RGB LED lighting and the brand's logo give it a great look on the aesthetic side. Performance is also not forgotten: several ExpressKeys with well thought out locations, a 4D wheel, and a maximum speed of 16,000 DPI, more than enough. 
Its German build quality, combined with its affordable price, makes it one of the most popular models. The only downside: the promises of RGB are relatively little kept, with an RGB programmable only on modes and colors.
Pros:
Great value for money
Strong and ergonomic
4D wheel
Aesthetic gamer design 
Cons:
Little RGB customization
Heavy
? Disclaimer:

Please note, this review has been researched with information and/or testimonials that are available online in the public domain as well as my personal experience and research. Any recommendations and/or conclusions are strictly opinions and may not apply to, or agree with, all persons or situations. See the full disclaimer for more info.

? This page includes affiliate links. Please be aware we only promote advertising from companies that we feel we can legitimately recommend to our readers. Please see our Affiliate Disclosure for further information.