We have been getting requests lately from our close followers to make an AMD Ryzen 7 2700x review. The sleeping red giant AMD has been pumping out insane CPU for the past several years. In 2017 they announced their flagship CPU, the Ryzen 7 2700x, to the masses. With their new 12nm FinFET technology and improved boost algorithms, the Ryzen 7 2700x was a beast.
It is good to see AMD's return to the competitive scene with their ZEN+ line-up. Their new ZEN+ introduced some architectural improvements such as reduced memory latency and reduced latency in the infinity fabric throughout the CCXs and increased frequency. These improvements provide a huge boost in performance in a wide range of workloads and gaming.
In our AMD Ryzen 7 2700x review, we will give you a full, detailed, and informative assessment to this flagship CPU, so let's get started.
Product Name: Ryzen 7 2700x.
Producer: AMD.
MSRP: $320
Current Price: $210. (Depending on where you live)
My Rating: 4.7 out of 5.0
Overall Rating: 4.65 out of 5.0
App Performance: 4.9 out of 5.0
Game Performance: 4.4 out of 5.0
Compute & Workload Performance: 4.9 out of 5.0
Temperature: 4.4 out of 5.0
Affordability: 4.5 out of 5.0
Reliability: 4.8 out of 5.0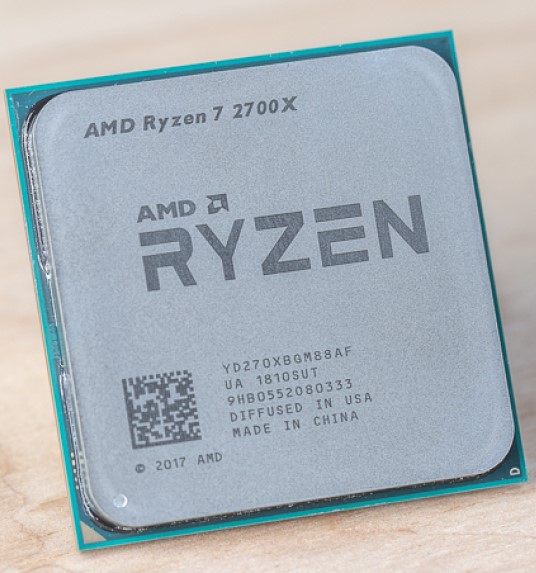 To give you our unbiased opinion, we will look at, inspect, and examine the Ryzen CPU objectively. In order to do that, in our AMD Ryzen 7 2700x review, we will show the Pros and cons of the AMD Ryzen 7 2700x and show how it would behave in single and multithreaded workloads.
Good Value CPU (Considers the MOBO configuration).
While it might not be as powerful as INTEL's I7 8700k in gaming performance, the AMD Ryzen 7 2700x is highly flexible, allowing the user to enjoy its powerful performance on a budget. This CPU can run budget B450 motherboards with no issues what's so ever. 
The AMD Ryzen 7 2700x can also be overclocked bit on budget motherboards, giving more overclocking leeway for users or gamers on a budge. The Ryzen can also be picked if you plan on future-proofing your system, especially in light of new game engines utilizing more Cores and Threads. 
Moreover, the AMD Ryzen 7 2700x comes with a decent box cooler, the AMD Wraith Prism Cooler, making it a more appealing option than the INTEL 8700k, which comes with no box cooler. The AMD Ryzen 7 2700x box cooler would be more than enough for it to run on stock clocks, making a great friendly option if you're new to the PC Building scene or if you're not planning on overclocking.
It's An Excellent Option for Multi-Core And Multi-Threaded Workloads.
When it comes to multi-core performance, The AMD Ryzen 7 2700x with 8 cores and 16 threads, decimate the competition, benching at 204 points in single-core and 1,543 points in CineBench.
The new Precision Boost 2 pumping it up to 500MHz higher clocks during multi-core workloads makes it a multi-core beast. Additionally, XFR2 also adds more performance, up to a 7% boost clock depending on your cooling capabilities. This extends Ryzen's already-strong threaded performance to a wider variety of tasks.
The AMD Ryzen 7 2700x works best in multithreaded workloads. Such as Blender, Adobe Premiere, Photoshop, and a perfect option if you plan on using your PC for live game streaming.
It's Based on 12 Nanometer FinFET Technology
The Zen+ uses the Global Foundries 12nm FinFET fabrication process. This new process improves power efficiency, yields higher clock speeds with lower thermal density. These process optimizations allow the latest AMD CPU line up to clock +250MHz (≈6%) higher than the previous generation, which is truly remarkable.
It offers a lot more value than INTEL's counterpart, the I7 8700k, priced at $329, making it an excellent option for those who are planning on future-proofing their system.
Offers Higher RAM Support Than The Competition
The AMD Ryzen 7 2700x supports high-performing DDR4 RAM up to 2933MHz speed, boosting the CPU's single-core performance in gaming and multi-core multithreaded workloads.
The AMD Ryzen 7 2700x Processor is a valuable option if you're planning on building a system, but just like it has strong points, it also has some weak points that we should point out.
We won't be completely honest with you guys if we don't show that weakness in today's AMD Ryzen 7 2700x review. So, to show that we will list some of the cons we found in AMD Ryzen 7 2700x.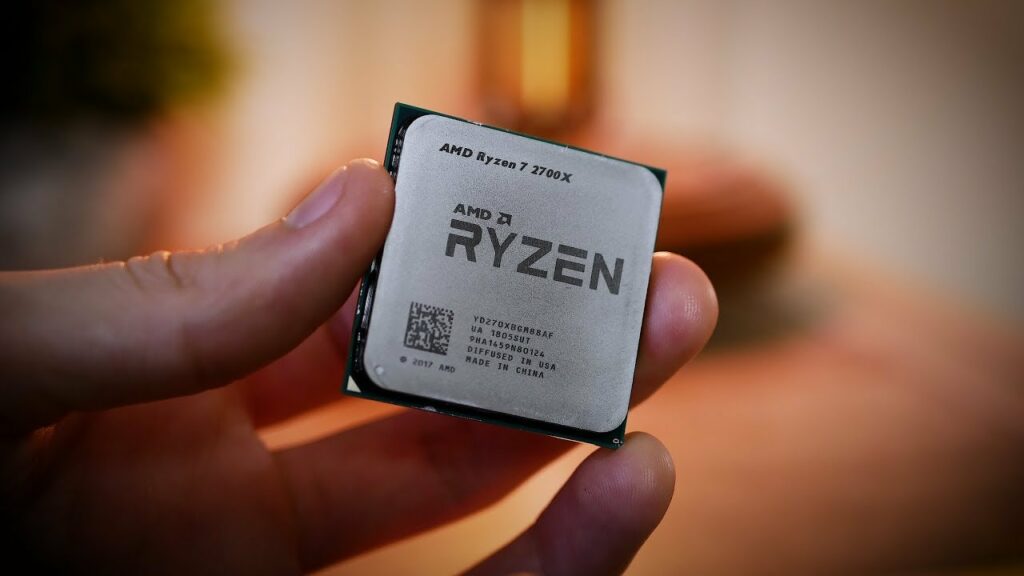 ? Cons Of AMD Ryzen 7 2700x Processor
Limited Overclocking Capabilities.
We must say that AMD Ryzen 7 2700x is a decent CPU. But, when it comes to Overclocking, it only overclocks to 4.2GHz to 4.4GHz depending on the silicon lottery and your cooling capabilities. But it is expected for most AMD Ryzen 7 2700x CPUs to clock in the 4.2 ~4.3 range.
 With the overclocking, the AMD Ryzen 7 2700x still lags behind INTEL's I7 8700k in single-core performance, due to its Max Turbo Frequency of 4.7GHz. 
Slow Gaming Performance Compared To The Competition.
In our AMD Ryzen 7 2700x review, we have conducted some game performance tests. We found that the AMD Ryzen 7 2700x lags about 9% in games on average behind INTEL's I7 8700k. 
This could be explained due to the nature of the current games being dependent on high clock single-core performance. Still, we found some decent comebacks for the AMD Ryzen 7 2700x in performance in more multithreaded optimized games such as Ashes of the Singularity and many new titles with the latest advanced APIs like DirectX12 and Vulcan.
We will analyze the offered price in today's AMD Ryzen 7 2700x review in light of the INTEL I7 8700k to see which give more value than another. 
Let's begin.
When it comes to gaming performance, as it has been mentioned earlier, the AMD Ryzen 7 2700x falls a bit short but still pulls off almost similar performance compared to the INTEL's offering the I7 8700k, especially in 1440p resolution. All of that at an extremely reasonable price.
The INTEL I7 8700k comes with 6 Cores, 12 Threads with Hyper-threading on at a price range of ($359 – $370). In comparison, on the AMD platform, you value the AMD Ryzen 7 2700x, which comes with 8 Cores and 16 Threads, and with SMT (Simultaneous Multithreading), AMD's own Hyper-Threading Alternative, and all of that for a modest price of $320 MSRP.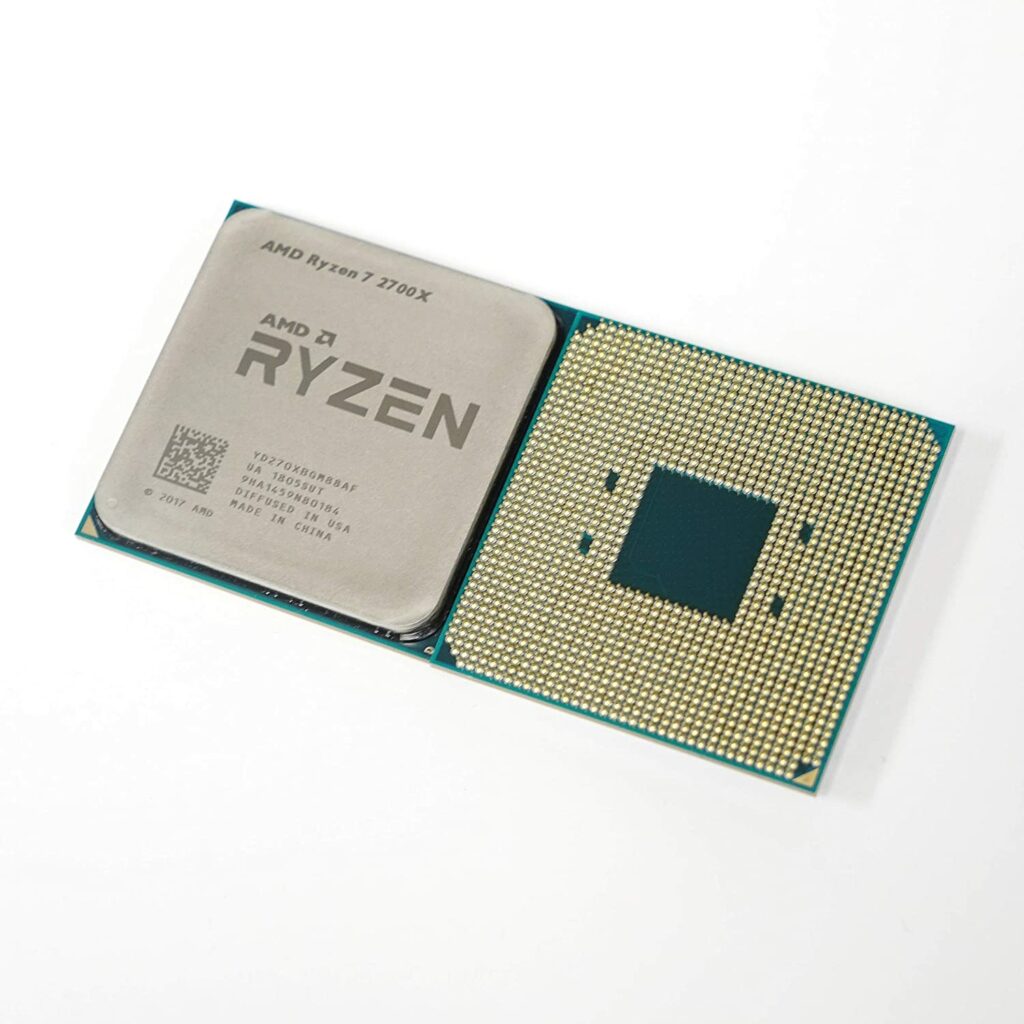 Most Reviews have hand-on experience or an unboxing Experience. This why in our AMD Ryzen 7 2700x review, we will talk you thought our first look and unboxing. 
The AMD Ryzen 7 2700x Package comes in a neat small box made up of white cardboard from the inside. The Ryzen logo is Gloriously displayed inside an orange circle with the whole package covered in grey accent on the rest of the box, some detailed information displayed at the back of the box regarding the CPU model and tier. On the other hand, you will also be able to see all the hardware specs and technical information like frequency, etc.
Once you've opened the box, you are greeted with the following:
An AMD Ryzen 7 2700x Processor (Clocked at 3.7GHz base clock and 4.3GHz Max Boost Clock). 
An AMD's Wraith Prism Packed with RGB LED Cooler (AMD's high-end cooler, that has been manufactured by Cooler Master, some people claim it as the best OEM box cooler in the market, the RGB bling is what's making people crazy about it, and the cooling performance). 
Warranty Card (up to three years just like all AMD processors) 
Instructions for Proper Installation (just follow these instructions, and you won't run into issues). 
Sticker for Ryzen 7 (AMD's badge of honor…XD).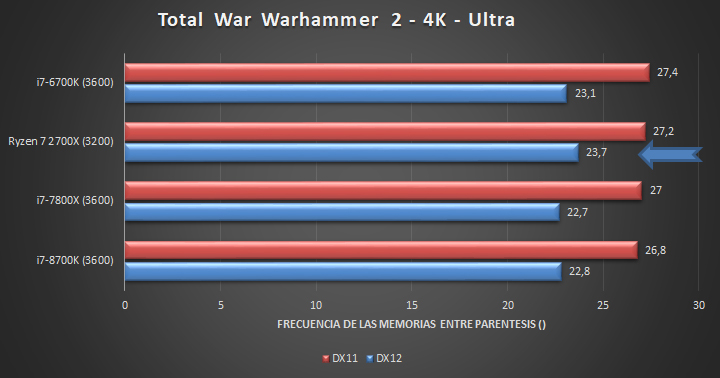 Base Frequency: 3.6 GHz.
Max Boost Frequency: 4.3GHz
Processor's Code Name: Pinnacle Ridge
Default TDP / TDP 105W 
The Number Of CPU Cores: 8 cores.
The Number Of Threads: 16 threads.
Technologies And Extensions: Precision Boost 2.0, XFR 2, SSE4a, AES (Advanced Encryption Standard instructions), AVX (Advanced Vector Extensions), AVX2 (Advanced Vector Extensions 2.0), and SHA (Secure Hash Algorithm extensions).
? AMD StoreMI Technology: This is a new feature specially made for the enthusiast community trying to find ways to squeeze more performance out their systems.
This Feature improves system responsiveness making it more snappy. It also improves the system's boot times, load times, and file transfer within the system. Basically, its job is to accelerate your HDD storage automatically using your SSD.
? AMD SenseMI Technology: this Feature monitors and tunes your CPU package's temperature, clock speed, and voltage to achieve better IPC performance without any increase in power.
 All of this is done using AMD's new Neural Net Prediction hardware installed inside the CPU package.
?It Works Best For Those:
Who likes medium to light video editing in general.
Those who do coding work such as Python, HTML, JavaScript, and Data Science Programs 
A game building like UE4 and video rendering like on Blender.
Heavy multitasking such as Excel spreadsheets users.
Mid-range 1440p gamers.
?It Won't Be Much Useful for those:
Who Like playing competitive online games such CS: GO, Overwatch, or league of legends at high frame rates, "FPS or Frames Per Second" (it will play them these games, but it won't be beneficial to you unless you are into live game streaming, so going with the INTEL I7 8700k would be better if you are planning on only gaming).
AMD Ryzen 7 2700x Alternatives
To wrap up our AMD Ryzen 7 2700x review, we will be giving you some alternative options. These alternatives will vary depending on the subject workload. Still, we will be showing each choice alongside its price, so that you get a chance to compare each alternative with today's CPU, the AMD Ryzen 7 2700x.
We have been comparing this competitive processor with Ryzen 7 2700x. It a good solid option if you are planning on gaming and getting high framerates. It comes with 6 cores and 12 Threads. As we mentioned before, it also comes with Hyper-threading turned on. It is priced slightly higher than the Ryzen 7 2700x at $350 MSRP. With that said, it is still an excellent alternative offering from the blue team.
It is another excellent option from AMD, it is still fairly the same CPU with a similar 8 Core and 16 Threads configuration, but it comes slightly downclocked at 3.2GHz Base and 4.1GHz Boost clock. There slight differences like the box cooler, but everything is quite similar to Ryzen 7 2700x.
We think this is more valuable, especially when considering its price offer. This processor is priced at $299 MSRP.
Another Blue Team Offering is the INTEL Core i7-9700K; this beast comes with 8 Core and 8 Threads with Hyper-threading turned off, which is a bummer. But, it can boost up to 4.9 GHz clock speed along with 8 Core.
Still, with no hyper-threading, this processor would be a great alternative from INTEL if you are planning on gaming, but you will have to invest more for this CPU. This processor is priced at $380 MSRP, making it the most expensive alternative to the Ryzen 7 2700x processor.
We concluded in our AMD Ryzen 7 2700x review that the CPU is really priced aggressively against INTEL Offering. It delivers good performance in gaming and decimates INTEL's line up in Multi-Core and Multi-Threaded Applications.
 We have confirmed what we've already expected from this remarkable release from AMD. the 8-cores, 16-threads, and at 4.4GHz clock speed is a good option for people who want to game and finish their multithreaded workload tasks. It's without any doubt, the best thing to spend $329 on if you are a user who works in rendering and likes to game for the time.
And like always, we hope you enjoyed our honest AMD Ryzen 7 2700x review. Let us know if you want any PC part to be reviewed. Don't forget to share and comment in the comment section below with your basic system configuration and what you like us to do next.
? Disclaimer:

Please note, this review has been researched with information and/or testimonials that are available online in the public domain as well as my personal experience and research. Any recommendations and/or conclusions are strictly opinions and may not apply to, or agree with, all persons or situations. See the full disclaimer for more info.

? This page includes affiliate links. Please be aware we only promote advertising from companies that we feel we can legitimately recommend to our readers. Please see our Affiliate Disclosure for further information.